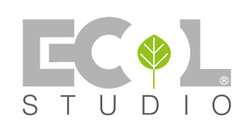 Ecol Studio is a company specialising in laboratory analysis, consulting and training.
It successfully operates in the fields of product quality, environmental analysis and occupational safety with distinctive skills in services and markets, offering innovative, customised products and punctual solutions with high added value. Since 1982 Ecol Studio has been a strategic partner for companies and supports the growth of its customers in policy implementation aimed at sustainable development.
FOR YEARS IT HAS BEEN AN INTERNATIONAL POINT OF REFERENCE FOR FOOD CONTACT MATERIALS IN PAPER AND CARDBOARD AND OTHER MATERIALS.
CUSTOMER SATISFACTION
We make sure that we have understood and shared the needs of the customer, involving the expert if necessary.
We work efficiently together across sectors to achieve customer satisfaction while respecting hierarchy and role autonomy.
We put ourselves in the Customer's shoes and cater to the perception of our service, transmitting feedback and taking appropriate action.
THE QUEST FOR EXCELLENCE
We give and ask for feedback in order to stimulate continuous mutual improvement.
By updating our professional skills, we are able to propose and evaluate innovative (original and value-adding) ideas and solutions.
We pursue the S.M.A.R.T. goals (specific, measurable, graspable, realistic, with defined timescales) providing/requiring feedback.
We approach situations with a positive and proactive attitude.
ETHICS
We work with the customer for sustainable development.
We act in compliance with the Customer Contract, the Code of Ethics and the Ecol Studio Regulations.
We are committed to putting the good of the Customer and Ecol Studio before our own interests.
We are committed to making decisions for which we are responsible and to acting quickly and efficiently, not superficially.
We always take responsibility for our actions.